Scroll through Instagram or browse YouTube for 10 minutes and you're bound to come face-to-face with an affiliate marketing ad. One of the most common formats you'll find is when an influencer shares a custom vanity code –– also known as an affiliate link –– with their followers, allowing them to receive a discount or offer from a specified brand.

Influencers have become important intermediaries in facilitating authentic relationships between brand and consumer, and affiliate marketing is an exceptional way to bridge the gap between social media engagement and website conversions.

So, how exactly does affiliate marketing for influencers work? And, more importantly, how can influencers capitalize on this strategy to monetize their social media content and generate a passive stream of income?
Let's dive in…


What is Affiliate Marketing?
Affiliate marketing is a low-risk, performance-based method where affiliates and merchants work together in a revenue sharing relationship. In this type of model, a merchant compensates a third-party publisher (aka, an affiliate) for promoting products, items, or services that result in a successful conversion.

Here's how it works:
Affiliate joins an affiliate marketing network and selects a merchant with an offer relevant to their audience.
Merchant provides a unique, trackable link to the affiliate.
Affiliate creates relevant content to complement the offer and shares it across their social media platforms, blog, or website.
Affiliate earns a commission from the merchant when someone clicks through the dedicated tracking link and purchases something or converts into a lead.


As social media continues to grow in importance and usage, affiliate marketing is becoming increasingly important. In fact, 80% of brands and 84% of publishers leverage affiliate marketing. The beauty of this medium is that it's a win-win situation for both parties involved: affiliate marketers can earn a consistent stream of passive income by marketing for many companies at one time while brands can capitalize on an affiliate's social influence and reach.


Influencer Marketing vs. Affiliate Marketing

Both influencer marketing and affiliate marketing have been around for years, and while both strategies employ brand advocates to promote products and services, there are key differences to be aware of.

Influencer marketing is the process of identifying key social media personalities who have a strong online presence and leveraging them to "influence" their followers or subscribers to purchase a product or service. Rather than delivering a mass marketing message to a large group of consumers in a way they might not be interested in (i.e., traditional marketing), brands pay influencers an upfront fee to create highly-targeted content that garners trust, credibility, and community with their audiences. The main goal of an influencer marketing campaign is brand exposure, which can be measured by new followers on social media, increased website traffic, a boost in email subscribers, or improved SEO.
In contrast, affiliate marketing runs on a performance-based model. Unlike influencer marketing, which typically involves more legwork and campaign coordination focused on long-term KPIs, such as engagement rate or UGC, the goal of affiliate marketing is generating clicks and revenue.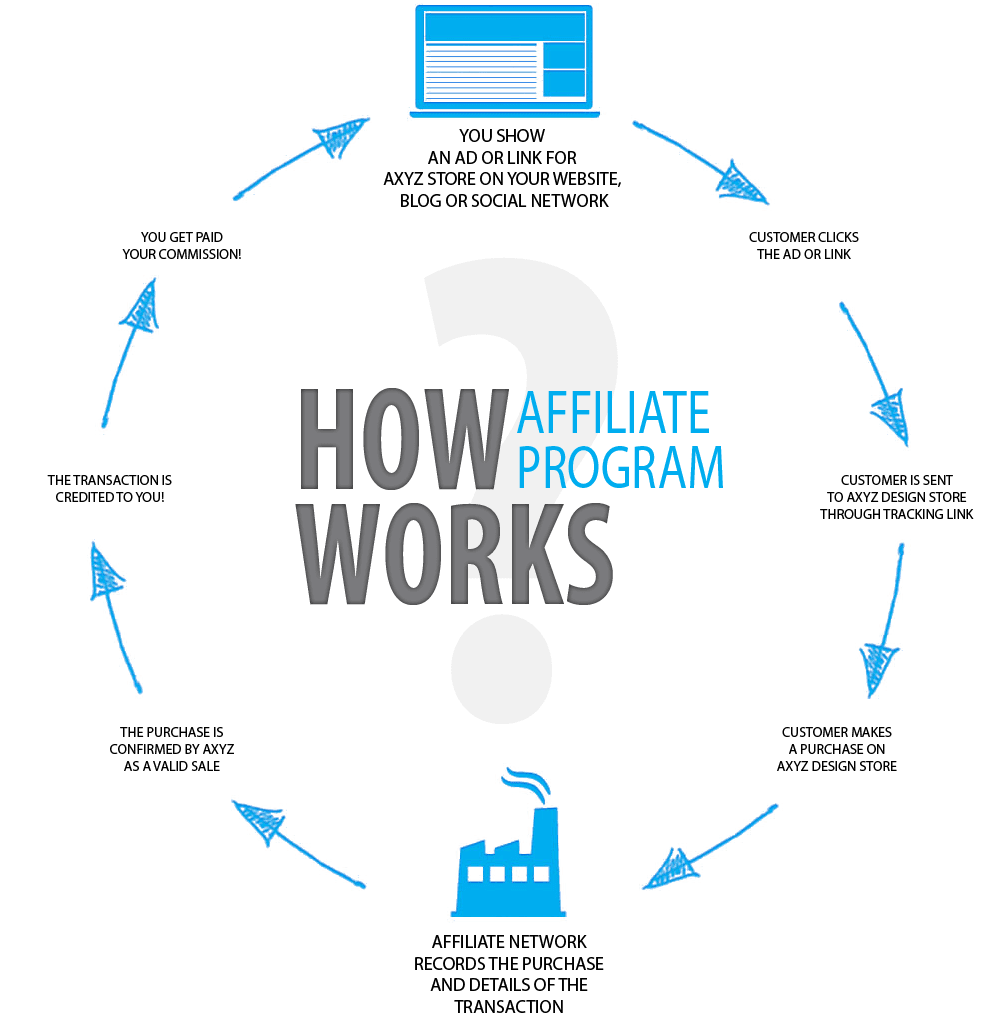 Benefits of Affiliate Marketing for Micro-Influencers


As mentioned before, affiliate marketing and influencer marketing aren't interchangeable terms but they do overlap in many ways. 
Traditionally, affiliate marketing was driven by a need to garner website clicks. But with the emergence of social media and the evolution of shoppable content, it's easy to see how influencers naturally make for an excellent addition to the affiliate marketing mix.

Affiliate marketing is an especially attractive monetization opportunity for micro-influencers with a highly-engaged audience on Instagram, YouTube, or TikTok. For example, a fitness or wellness personality could earn a substantial passive income just by recommending vitamins or self care products to their followers.

Here are some other ways that micro-influencers can benefit from working with an affiliate network:
Valuable, tailored content
Coming up with awesome content ideas on a regular basis can be a big challenge. By tapping into affiliate marketing, influencers can supplement their organic content strategy with product reviews and offers of brands that complement their business.

More autonomy
Unlike influencer campaigns, which require collaboration and back-and-forth communication between the influencer and brand, affiliate marketing offers more convenience and flexibility –– no brand approvals on content or messaging, just grab the unique trackable link and start promoting.

Limitless residual income
It comes as no surprise that monetization is the main reason influencers choose to enter into affiliate contracts. Affiliate marketing income can vary greatly, with mid-range influencers making anywhere between $1K to $10K per month and top affiliates making $50K and up. Essentially, the ability to earn income is limitless.
 
How Do Affiliate Commission Payments Work?

If done effectively, affiliate links can allow influencers to earn a steady stream of passive income. What's not to love? But patience is the key to success, as affiliate marketing requires dedication and commitment over a long period of time.
In general, affiliate marketing networks require a sale to be fully closed before distributing commission to the influencer. This usually takes anywhere between 60 – 90 days, but can vary depending on the merchant. On top of that, affiliate networks typically set a minimum payment threshold before an influencer can receive their earnings.
Not only do affiliate conditions vary in different niches, some payouts are based on cost-per-install and others are pay-per-action. Additionally, some merchants pay a small percentage of sales (like 5%), some pay a high percentage (40% or more), and some pay a flat rate per sale (like $50).


Affiliate Pricing Models: Cost Per Action & Cost Per Install

There are several models of cost calculation that are commonly used in affiliate marketing. In this post, we're going to specifically focus on two of them: 
Cost Per Action, also known as CPA, is when a merchant pays commission to an influencer after a consumer completes a specific action from their ad. The action is typically predetermined by the merchant and can be anything from filling out a form to making a purchase.

Cost Per Install, or CPI, is the preferred pricing model when publishers are looking to increase the number of installations of their free or paid apps. In this model, an influencer is paid commission only after a mobile app is successfully downloaded and installed from their ad. CPI is a much more specific version of CPA, as it relates to an exact action (i.e., an install) versus a selection of various conversion-related actions.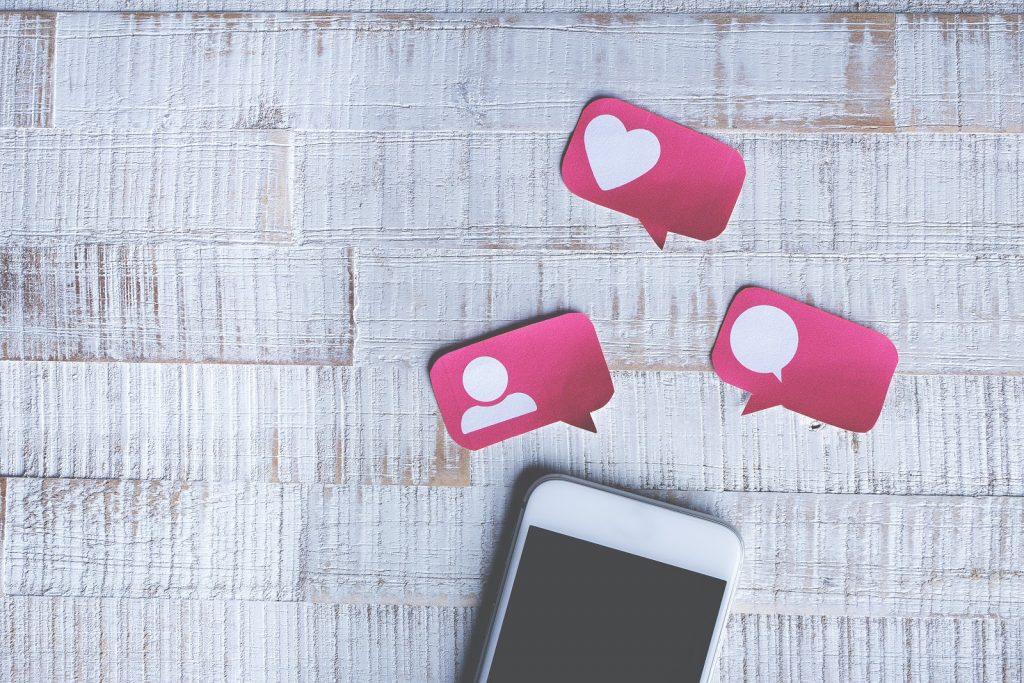 How Influencers Can Use Social Media for Affiliate Marketing 
As discussed earlier, affiliate marketing is not a get-rich-quick scheme. You can't expect to see impressive results if you're only posting affiliate links sparingly. Just like any other marketing campaign, consistency and time commitment is key.

Here's how to ensure you're set up for success with affiliate marketing:
Step #1 → Create an account within a reputable affiliate network
The benefit of joining an affiliate network is that they can connect you with hundreds — sometimes even thousands — of merchants. You also don't have to chase payments down (they handle that), and it's easy to track your progress (they provide reporting tools).

Step #2 → Find appealing brands and products you want to promote
As you browse available merchant offers within your affiliate network, keep in mind that the product should be closely aligned with your brand and audience's interests. Ask yourself, "Am I knowledgeable on this subject matter?" "Is it something my readers would find valuable?"

Step #3 → Develop engaging, value-driven content around the affiliate offer
Don't make the rookie mistake of inserting affiliate links into a random piece of content and hoping for the best. In order for your content to convert, it needs to have an impact on your target audience. If the intent is for a consumer to make a purchase, your social media content should include the keywords and phrases your target audience would use on search engines when researching that product.

Step #4 → Share referral links across your social media channels
Once you've completed your keyword research and created your content, it's time to insert affiliate links and start promoting. Whether your highest-converting channel is Instagram, TikTok, Snapchat, or Twitter, make sure to focus where you know you'll be primed for success.

Step #5 → Track your campaign and optimize as needed to bring in more money
Another perk of working with an affiliate network is that they typically provide online dashboards with detailed reporting so you can easily manage the success of your campaigns. Check your numbers regularly to understand whether optimization is necessary.
Earn Lucrative Affiliate Marketing Income on Influencer.co
As an influencer, you likely spend several hours a day producing various formats of digital content for your fans, so there's no reason why you shouldn't use that content to earn you money while you sleep.

When you join Influencer.co, you can easily create affiliate marketing campaigns that seamlessly blend with your other marketing efforts. Find and promote brands you love. Earn money for every qualifying action or install. It's that simple.
Here are a few of the top-performing offer categories you'll find on our platform:
CBD wellness products
Physical goods
Services
Free & paid mobile apps

Are you ready to increase your revenue and supplement your income with products and offers closely aligned with your business model?
Join Influencer.co today and get started for free.