You've built a strong Instagram following by putting in the hours, doing the research, and, ultimately, establishing yourself as an influencer in your niche. The next step? It's time to finally get paid for all those hours you put in by monetizing your account with product endorsements. If the term "product endorsement" makes you cringe, know that monetizing your Instagram account doesn't have to be sleazy. You can make good money by sharing the products you genuinely love with the people you influence. And, by endorsing great products, you'll actually grow your authority and followers.
More and more brands are looking to influencer marketing as an effective, authentic way to reach customers. In 2016, brands that utilized the technique spent
$25,000 to $50,000 per influencer program
. Since 94% of brands found these programs effective, they will spend twice that in 2017.
There is, however, a right and a wrong way to go about monetization. If you're making aesthetic compromises or alienating your followers with annoying endorsements, you're doing it wrong. Luckily, there is a graceful way to make money selling any product on Instagram.
Know Your Followers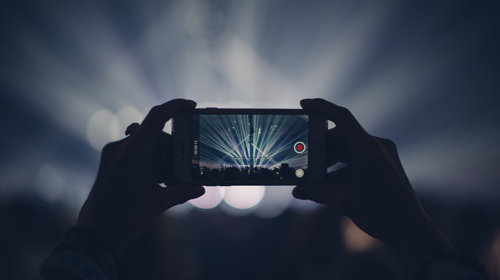 Unless you're Kylie Jenner, posting a photo of a random product on your Instagram isn't going to make you money. To drive sales, push something that's useful and relevant to the people that follow you. If you suggest a product that your followers end up loving, it will both make you money and build your credibility. By posting great, consistent content, you probably already know your niche. By interacting with your followers in the comments section of your posts, you also probably know the basic demographics of your audience.
Brands love influencer marketing because it is highly targeted for a specific niche or demographic. People, too, would
rather see targeted than random advertising
. Unless you're looking for casualties, find your target before you shoot off any arrows.
On Instagram, sell products that are either directly related to your niche or are in the sphere of interest of a typical follower. Don't push Tinder, for example, if your audience is typically married, female, and Christian. Your followers also enjoy and, probably, identify with your personal brand aesthetic. Your aesthetic is an important part of your niche and an indicator of your demographic. Successful influencers, like Beau Taplin (@beautaplin), have a strong brand aesthetic. Don't abandon your aesthetic, at any point, to sell something. Doing so will do damage to your personal brand that will end up costing more than the temporary influx of cash you'll get from a misguided endorsement.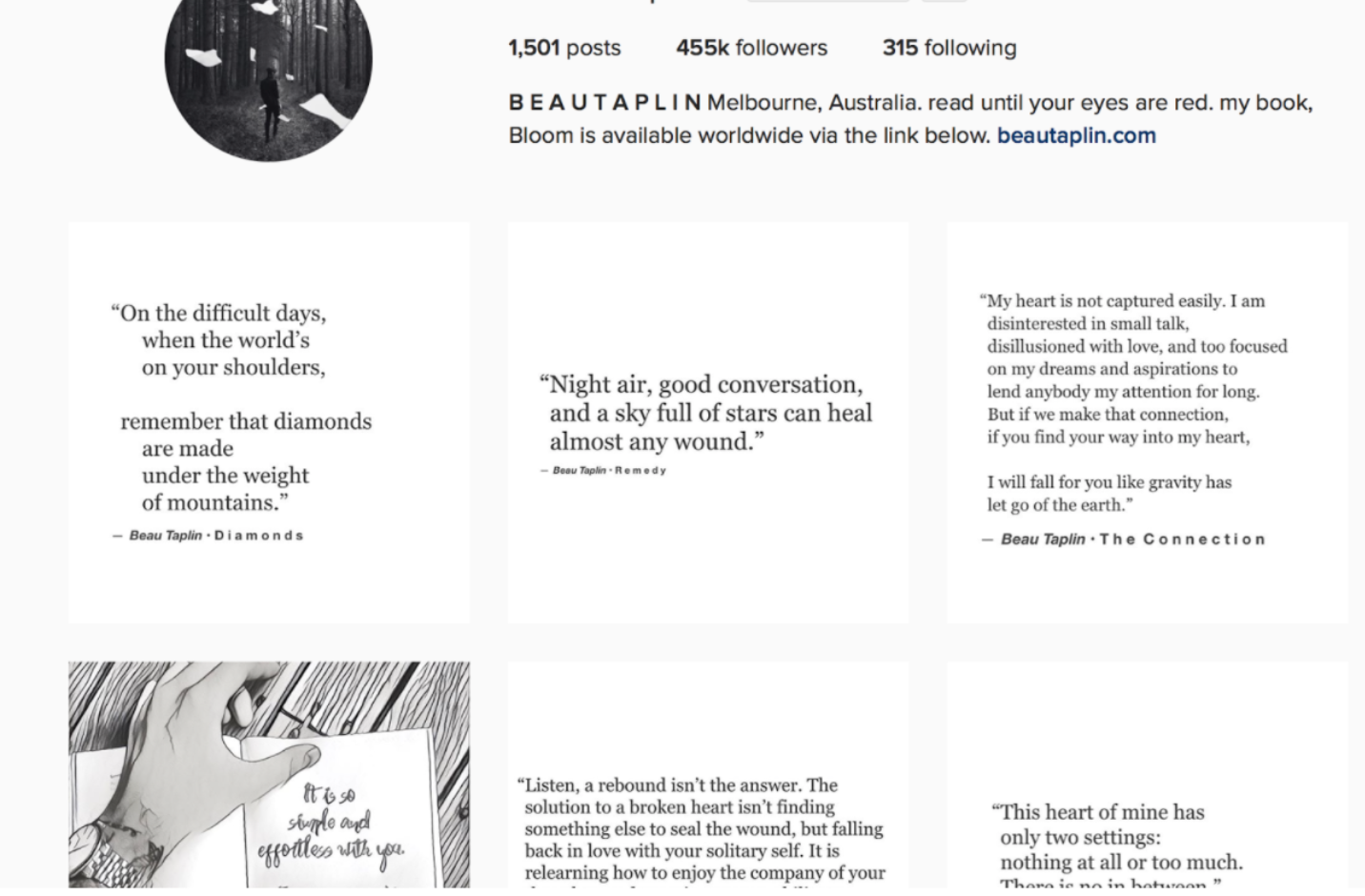 With product placements, adapt the product to your personal brand, don't adapt your personal brand to the product. Keep the color scheme, font type, and feeling of other posts when you make an endorsement. If you're Beau Taplin, then, go after the black and white products.
Be Authentic
Only endorse those products you actually like. You don't have to surrender your authenticity to make money on Instagram. Actually authenticity is a plus. Brands sometimes prefer influencer marketing over celebrity endorsements because, unlike actors, brand ambassadors can be real. Don't think about a product endorsement as a way to make money, think about it as a way to add value. With a great product recommendation, you add value to your followers' lives. By associating yourself with a successful product, you add value to your brand. And by referring customers, you add value to the product. Ideally, you'll only promote those products that you've used and can genuinely recommend. Your followers were drawn to your account because, likely, you have similar values, lifestyles, and problems. If a product added value to your life, then, chances are, it will add value to your followers' lives.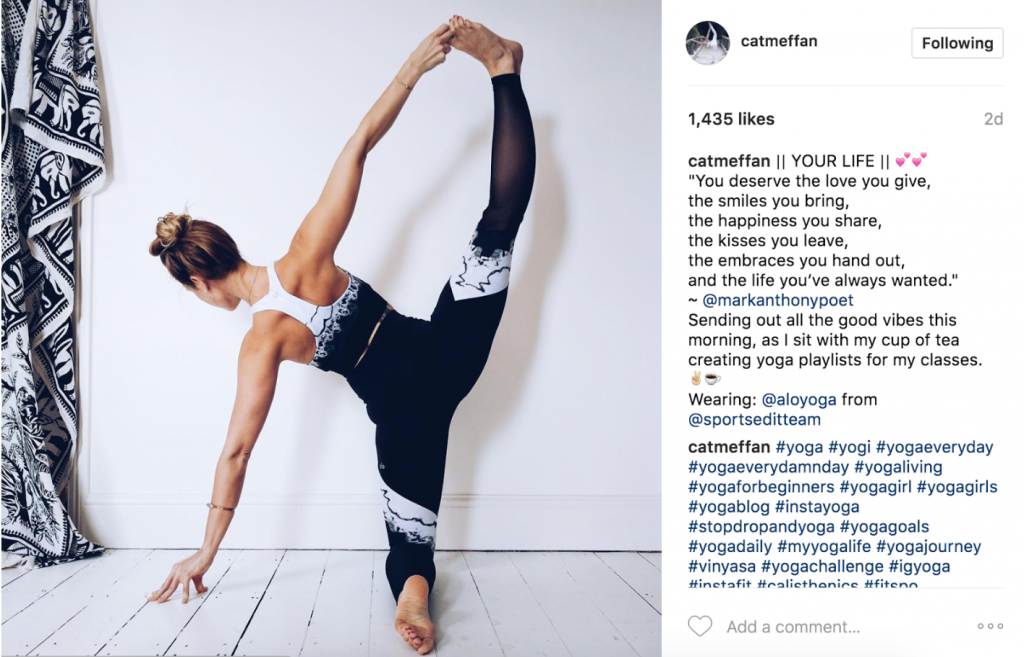 The yoga teacher Cat Meffan (@catmeffan) wears all the activewear that she endorses in her posts. She is, then uniquely positioned to make authentic recommendations to her followers. Brands that she wears, like L*Space, often return the value by featuring her posts on their websites.
Master Product Placement
Product placement doesn't have to be subtle, but it has to make sense. Skip those so-subtle-they're-painfully-obvious shots of the product and, instead, make every product that you promote a crucial part of your story.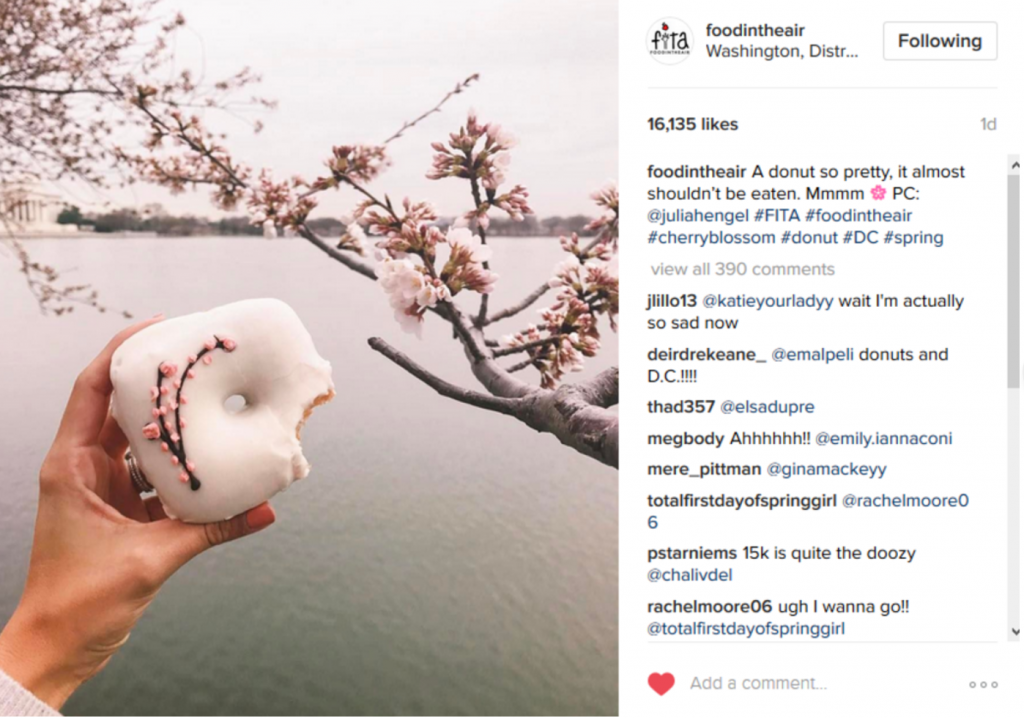 Turn your endorsements into an opportunity to get creative with your content and tell exciting stories. The Food in the Air (@foodintheair) post below is
only
powerful because of how the product interacts, aesthetically, with the rest of the shot. Products make for powerful content too sometimes!
Use Words
Instagram captions are painfully underrated. Instagram is, primarily, a visual platform, but the majority of content discovery on the platform happens through text. Powerful captions use keywords, hashtags, tags, and engaging text to reach people.
When you endorse a product, the brand may ask you to use a promotional hashtag. Alternatively, you'll need to use the caption to direct followers to your bio link in a convincing way. The bio link, itself, should be a short, relevant web address that directs people to the product's landing page. If you can write well in a way that incorporates useful features like hashtags and emojis, you can push any product in an effective way.
Own It
Nowadays, people are pretty good at picking up on the fact that you're trying to sell them something. Trying to be sneaky about product endorsements, then, probably isn't going to work. Oh, and, if you don't disclose sponsored content to your followers, that's illegal.
Stay on your followers' (and the FTC's) good side by owning all of your sponsorships. Be upfront about the products you endorse and spend a minute explaining why you endorse them. Your followers will appreciate your honesty.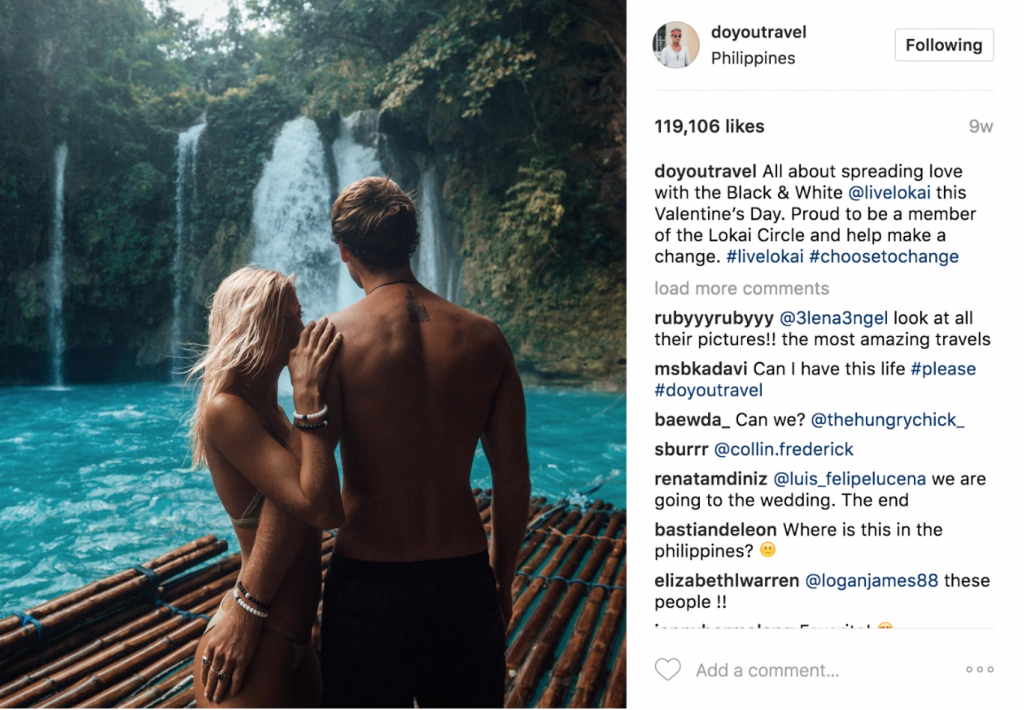 Traveller Jack Morris (@doyoutravel) famously makes six figures promoting products and destinations around the world on Instagram. Below, he takes a pretty obvious bit of product placement for the charitable vendor Lokai and owns it in the caption.
Who can harp on him for "selling out" after an explanation like that? While Jack's product placements aren't typically subtle, he's upfront with his followers about how he makes his money. Owning up to an endorsement, as he does here, changes the conversation.
Know Your Value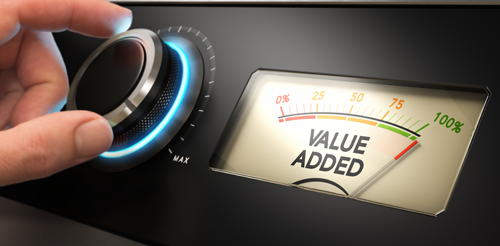 Because influencer marketing is new, there aren't well-established, industry rates for endorsements. One brand might tell you your Instagram network is worth $100, another might say $10,000. It's crucial that you understand your value as an influencer and that you can communicate it to brands with as much accuracy as possible.
The value of an Instagram endorsement is something that even brands that already use influencers have difficulty quantifying.
Seventy-eight percent of brands
, for example, said that determining the return on investment of influencer was a top challenge in 2017.
The best way to quantify and communicate your value is to collect data on the number of click throughs each of your endorsements generates. Influencer.co allows you to create custom short-links to track your click-through rate from anywhere on the web, creating professional reports for yourself or your clients. Best of all, when you're ready to dip your toe – or dive headfirst – into monetizing your influence, Influencer.co offers a menu of over half a million products to choose from.
Save
Save
Save