With the increasing popularity of social media platforms, brands are looking for creative ways to use social media influencers in their marketing. A poll recently released by Tomoson, an influencer marketplace, found that influencer marketing has become one of the fastest growing online marketing channels, outranking affiliate marketing and PPC.
The growth of influencer marketing has proved to be a massive windfall for businesses. Reports have shown that companies are generating as much as $6.50 in revenue for every $1.00 spent!
As an agency, using influencers is an excellent way to help your clients grow their business. Here are a few ways agencies can benefit from this growth and help influencers generate income.
Monetization Platforms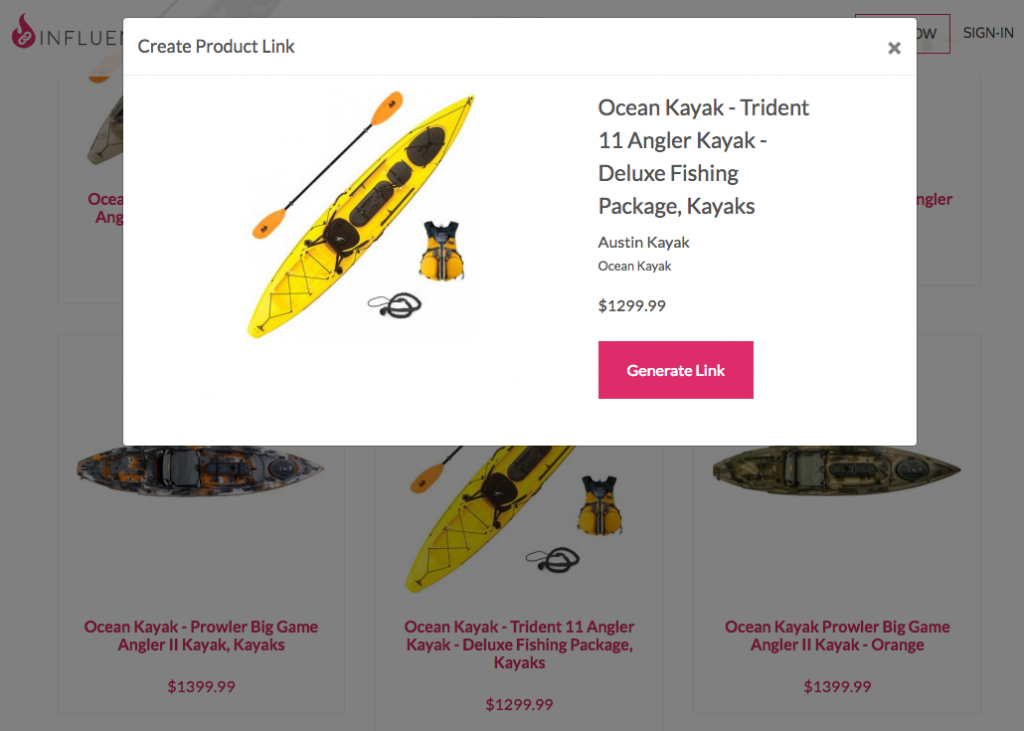 Connecting brands and influencers can be a tiring and tedious process, especially for busy agencies or influencers just starting out. Using an influencer marketing tool such as Influencer.co can help simplify this process.
Influencer.co is the first invite-only monetization platform dedicated to social media influencers. It allows thousands of brands to connect with influencers through one intuitive and user friendly dashboard. Simply register your agency and gain access to our exclusive community of individually selected influencers.
Influencer.co's embedded link shortener also allows agencies to easily track the performance of each product and influencer. These analytics allow you to quickly and accurately provide your clients with information on the success of their marketing campaign. Influencers can easily track the performance of their links as well. Time saved and money made!
Digital Products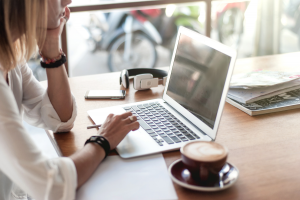 Digital products are another way agencies can help their influencers generate revenue. Products such as e-books, e-guides, checklists, and downloadable infographics have become increasingly popular, especially for influencers looking for an opportunity to build long-term passive income. These items can be sold online for profit or used to attract leads.
While an influencer is a subject matter expert and likely won't need the help of an agency in creating digital products, you can play a large role in advising your influencer on the best way to promote and market their product.
Agencies can also play a valuable role in connecting influencers with brands to work together on the creation of digital content. This content can be promoted through the influencer's channels and on advertising or editorial space.
Webinars
Webinars are another great way you can help your influencers increase revenue. Influencers and brands can work together to create educational content that appeals to their target market. This content can further be promoted through the influencer's network.
Webinars can also be a good way for you to connect influencers who may have similar markets and could benefit one another. The can increase the authority, reach, and revenue potential for both parties.
Utilizing influencers is an innovative and cost-effective way for agencies to promote their brands as well as help influencers grow their businesses and increase revenue.
Sponsored Content
Sponsored posts have received negative attention in the last several years. This is due in part to shameless product promotion in reality tv shows, sports, and other popular televised events.Reality television stars and public figures such as the Kardashians are also using their personal social media sites in order to advertise for their different brands. Therefore, there have been many complaints that sponsored content is inauthentic. However, it can still increase revenue for influencers when executed correctly.
When considering sponsored content, it is important to know that there are various forms it can take.This includes:
sharing content on your social media platform from another brand
video reviews
new product promotions
discount offers
These different approaches to sponsored content give agencies a variety of ways in which they can help their influencers leverage sponsorship opportunities.
Utilizing influencers is an innovative and cost-effective way for agencies to promote their brands as well as help influencers grow their businesses and increase revenue. Influencer marketing, digital content, webinars, and sponsored posts can all help your influencers generate more income.
If you are interested in getting started with influencer marketing, join now and see how our exclusive platform seamlessly and intuitively connects influencers and brands.