Sign Up as a Manager
This tutorial and video will teach you how to Apply to Join as a Manager.
Tutorial Topics
1) Apply to Join as a Manager
2) Verify Social Media Accounts
3) Invite Influencers
1) Click the Apply to Join Now button on the Home Page (or anywhere else it appears)

2) Click Manager if you either manage or assist an Influencer (or Influencers) with their social promotion efforts. If you're the one with the social following, refer instead to the Influencer Tutorial.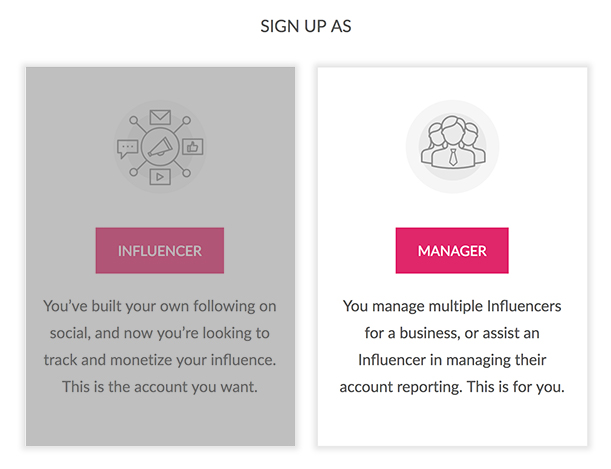 3) Complete Step 1 of the Account Registration Process, as shown in the example below (only with your info!), reading and agreeing to the Terms of Service.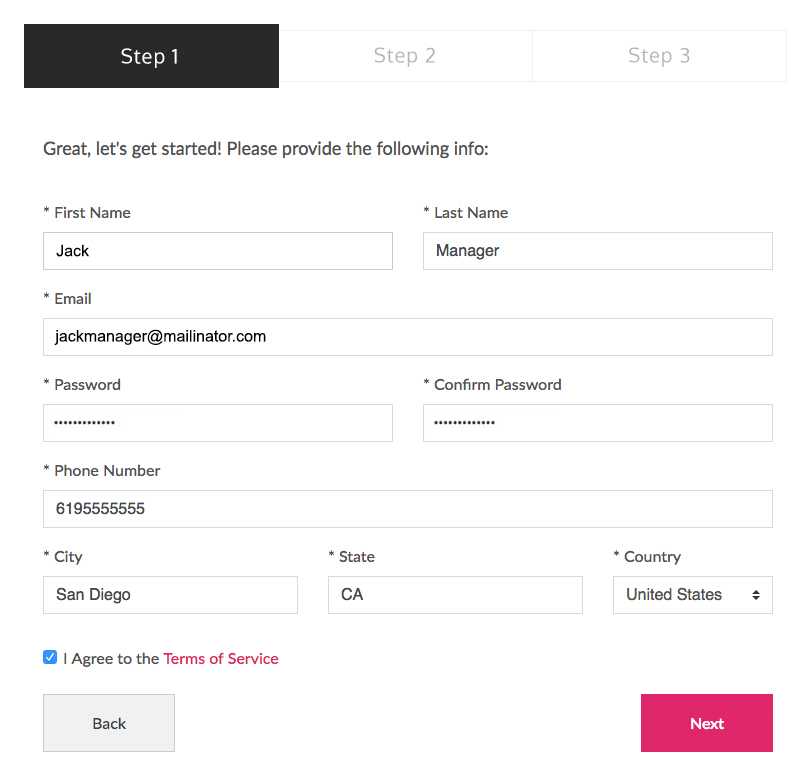 4) On Step 2, before you type in too much, Verify Facebook. If you fill in the rest of the page, then click Verify Facebook, you'll open up the Facebook site and wipe any info you've loaded into Step 2!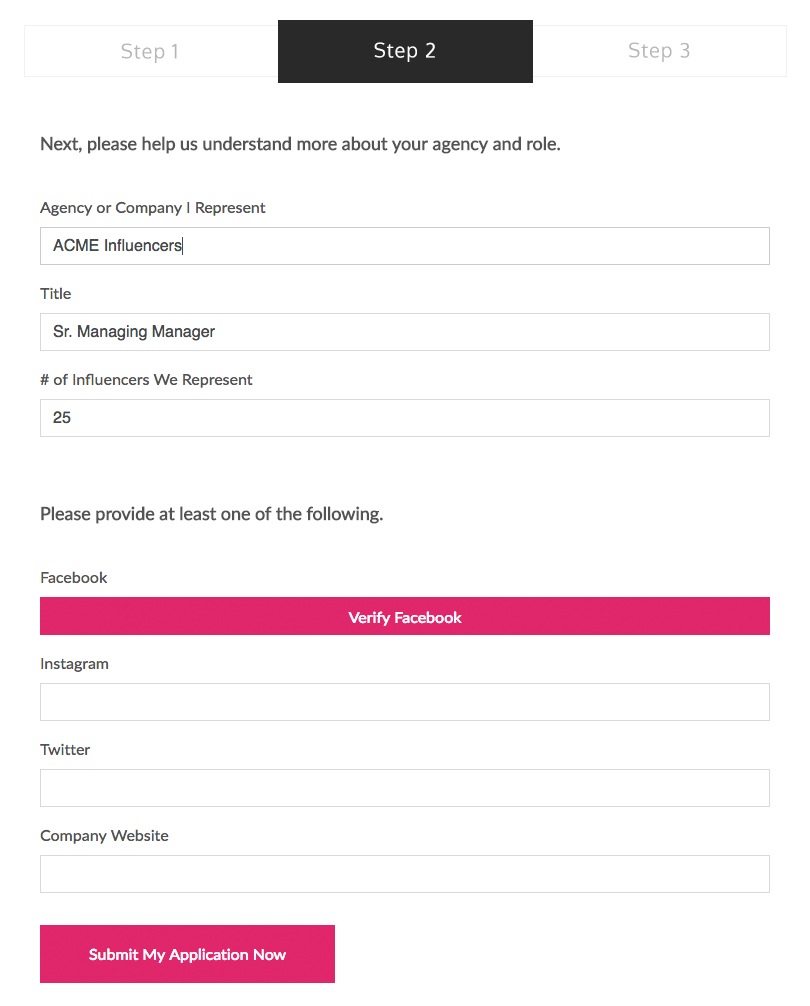 5) You'll be taken to the Facebook site where you'll sign in, if you haven't already.

6) Facebook's Approval Modal pops up. Click Continue as… to allow us to authorize you, and lets us know you are who you say you are!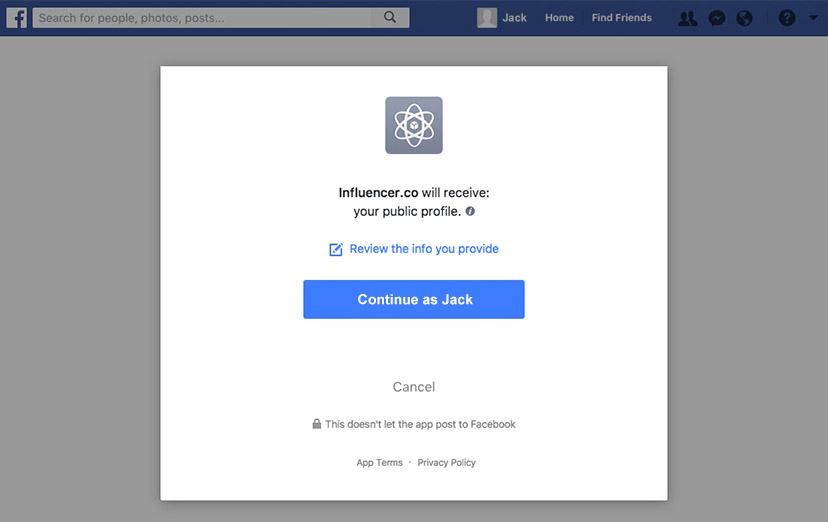 7) Finish completing Step 2 with each of the social networks you use to reach your audience. Your Facebook Profile Name should now have a green checkbox by it, meaning you've done the previous step correctly. Then, click Next to move on to Step 3.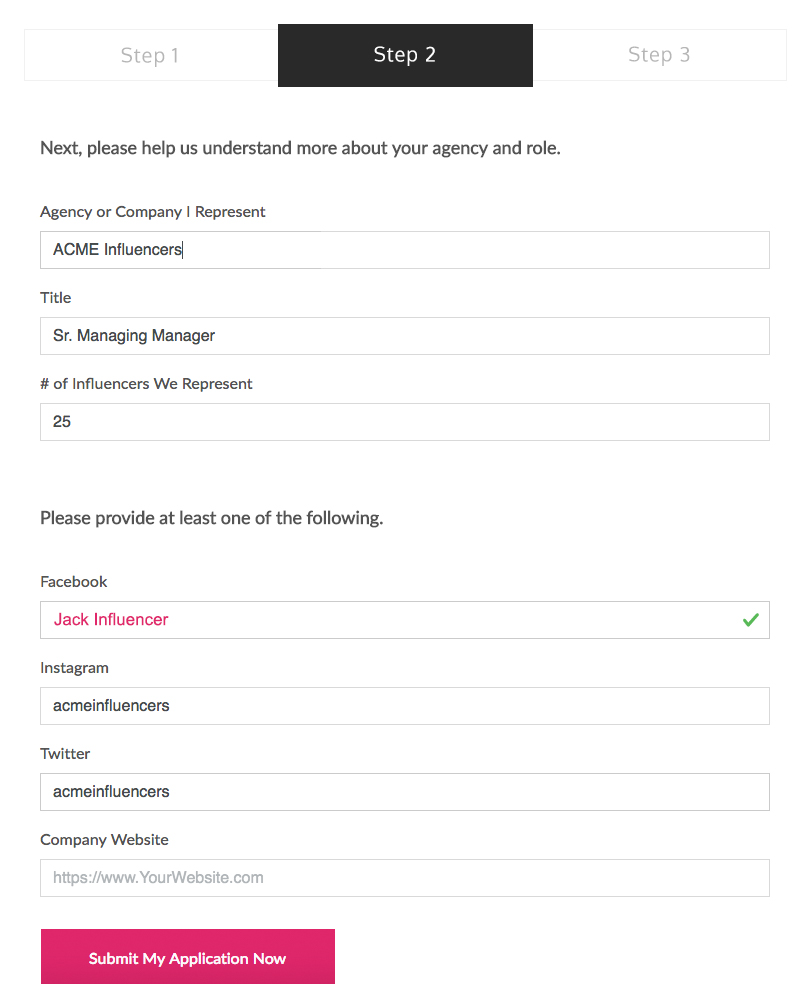 8) Once that's done, all that's left is to Invite Your Influencers to Join and then wait for us to review your finished application. As you'll see below, Following or Liking us on your social networks will help us expedite the approval process, since we can resolve any discrepancies on our end.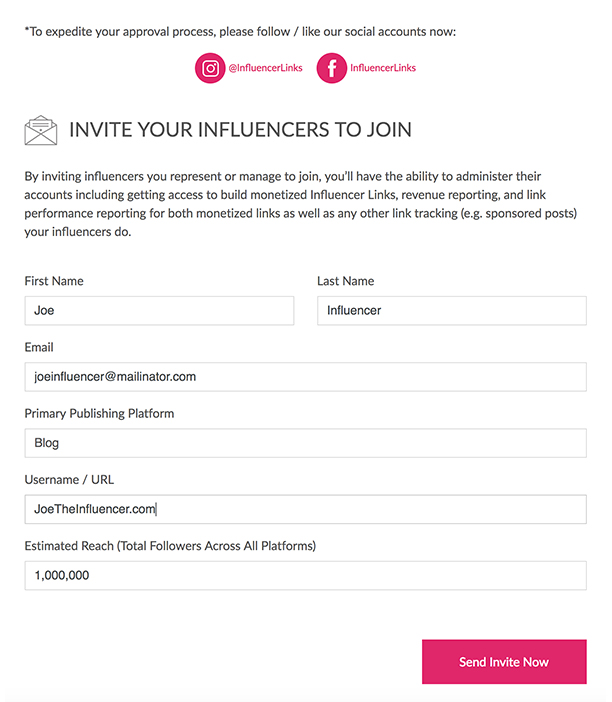 9) Once you've hit Send, the form will clear and you'll see the green success box. Your Influencer will receive an e-mail to allow them to easily connect to you. You may want to take the opportunity to get in touch with them just to let them know the email is coming at your request! You can now continue to invite the rest of the Influencers you manage!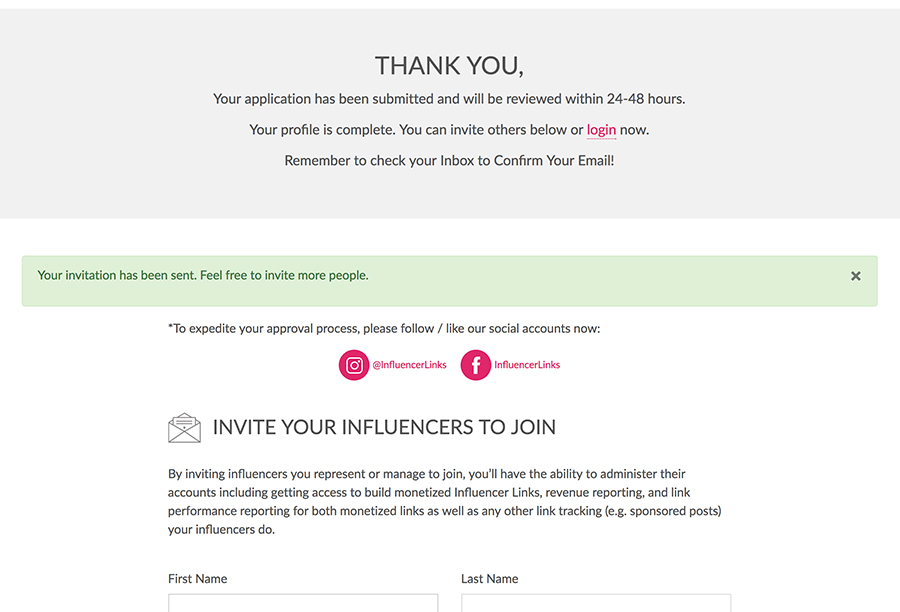 Now, look for that email confirmation that you've been approved and start using the Search feature to find the products you really care about promoting!
Finished: Part II – Sign Up as a Manager
On to: Part III – Managing Your Influencers and Their Links