Create and View Custom Link Reports
This tutorial and video will teach you how to create and view your Link Performance Reports.
Tutorial Topics
1) Accessing Performance Reports
2) Video Screencast: Link Performance Reports
1a) You can view your links anytime (even if you've logged out and back in) by going to PRODUCTS > YOUR LINKS & REPORTS in the Top Navigation…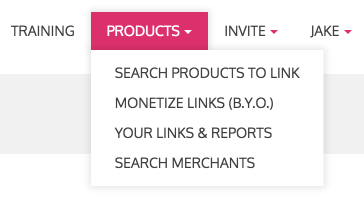 1b) Which will take you to your Performance Report, showing each of your Links.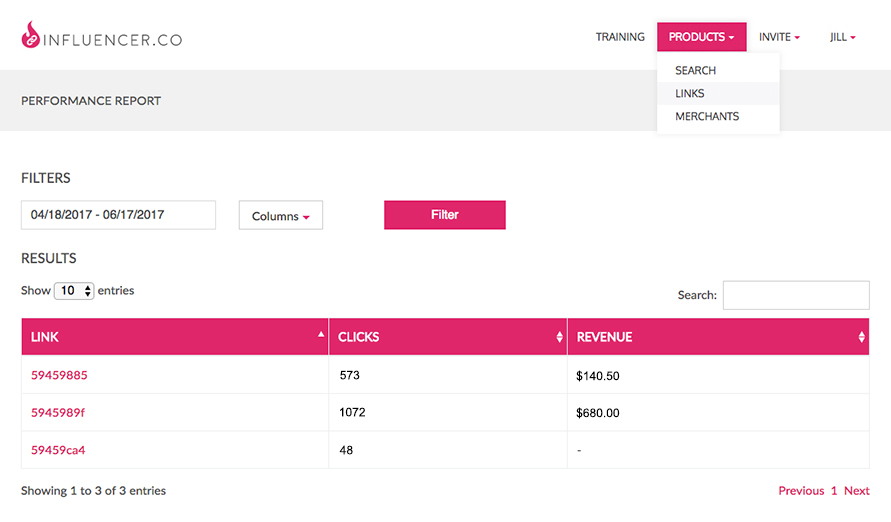 1c) As you create Links for more and more items, you may want to Filter to see things differently, whether it's your most recent links, or which Products generated how much revenue over a certain period for you.
1d) Under the Filters header, you can click the Date Range to set start and end dates: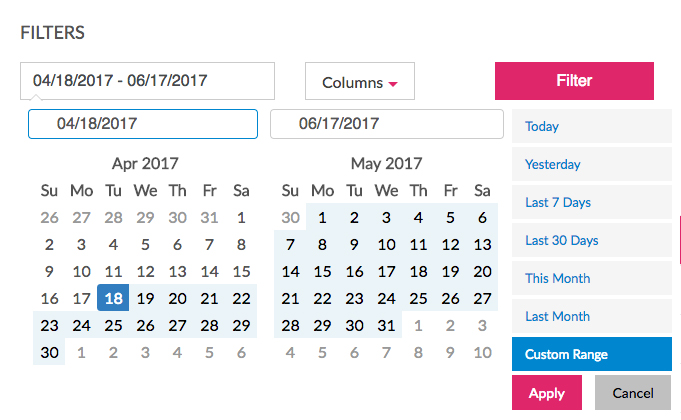 1e) … or click the Columns dropdown to change the information that's displayed: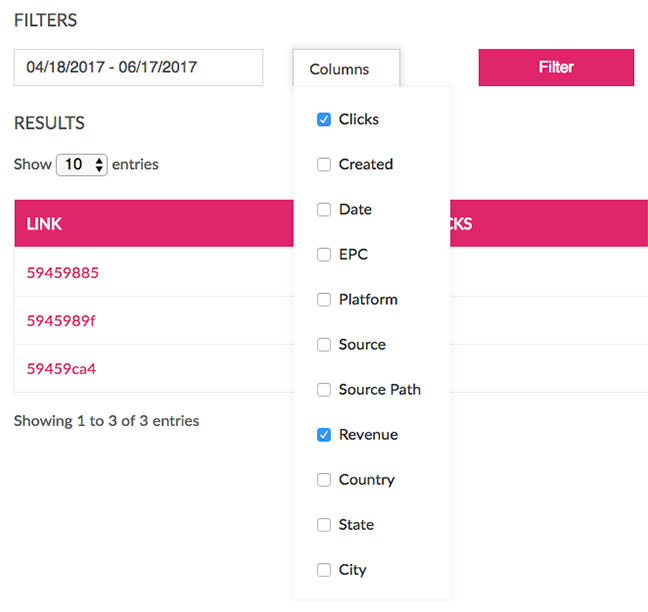 Watch this informative Link Performance Report screencast for more information on Link Reporting.


It's that easy to create and view reports! Go ahead and give it a try for yourself and you'll see how simple it is to track and report your Influencer.co earnings.
Finished: Part V – Creating and Viewing Reports
On to: Part VI – Advanced Merchant Search